When our day starts badly, we are inspired by the smells of freshly packaged chocolate or other carefully selected desserts. And we are already better, ready to turn the day around!
If you are like us, you will be happy with this news: Simperfect marketign agency, in cooperation with the design studio ID interiors + design Sarajevo, has developed a conceptual design for a new chocholate shop for a client from Kuwait.
The new chocolate shop will be an ideal place for a short business break or relaxed socializing and casual chat. Desserts and aromatic coffee required, of course! The BnB chocolate shop, which covers 50 square meters of indoor space and 37 square meters of terrace, will seduce visitors not only with desserts but also with a sophisticated interior decorated with excellent taste.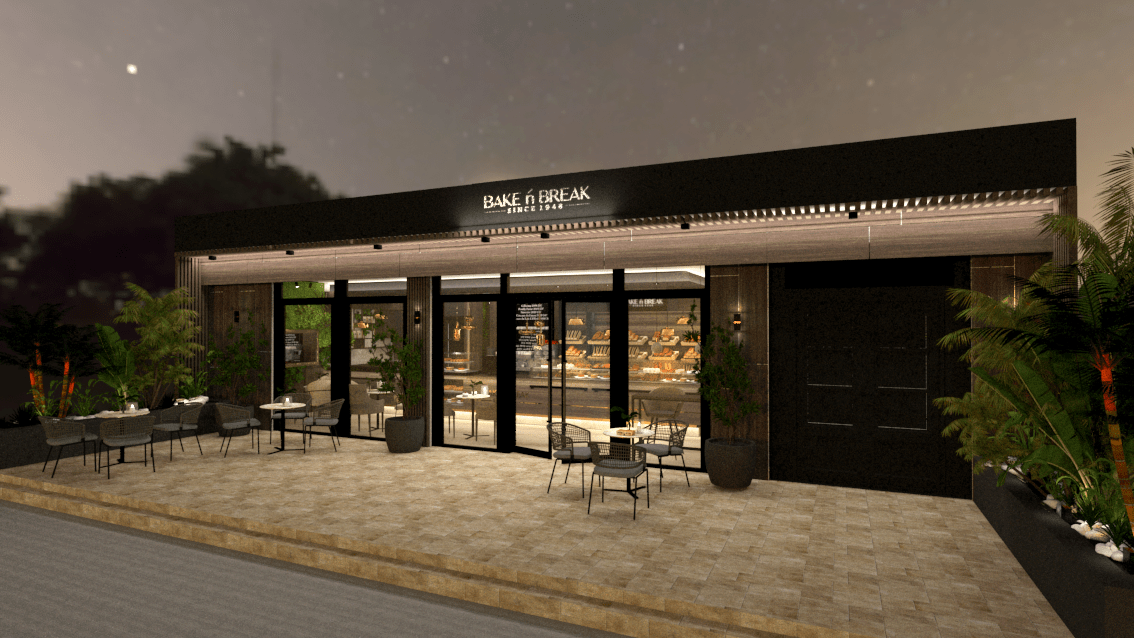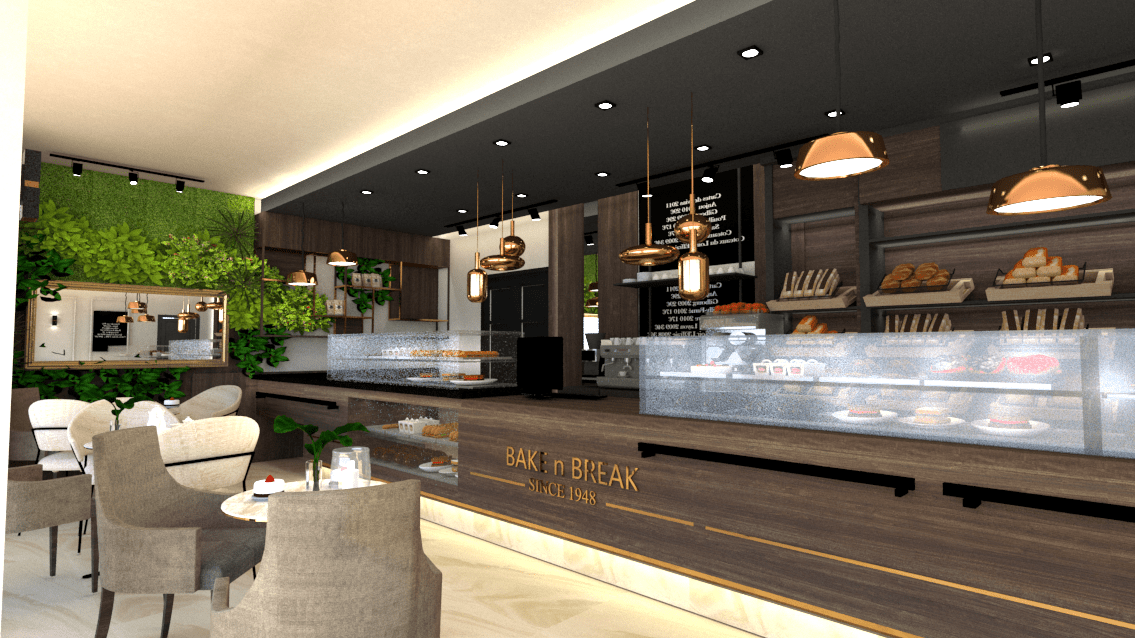 When designing the interior, our designers combined classic stylistic characteristics, but adapted to the realities of modern commercial interiors. It is a rich, luxurious and respectable style with harmonious materials and decors. The basis of the design is clean proportions, clear lines and simple geometry, enriched with carefully selected materials and details. The color scheme is reduced to a combination of dark and light, restrained and very warm shades. These are beige, cream-beige, anthracite gray, shades of brown, sand and their combination. Bright and saturated colors are used for basic elements: furniture, textiles, floor coverings, while for accents, ceiling accentuation and central counter design, deep shades are mostly used: dark walnut wood, brown and anthracite with metal details: gold and copper. These colors are unsurpassed and always look elegant and luxurious.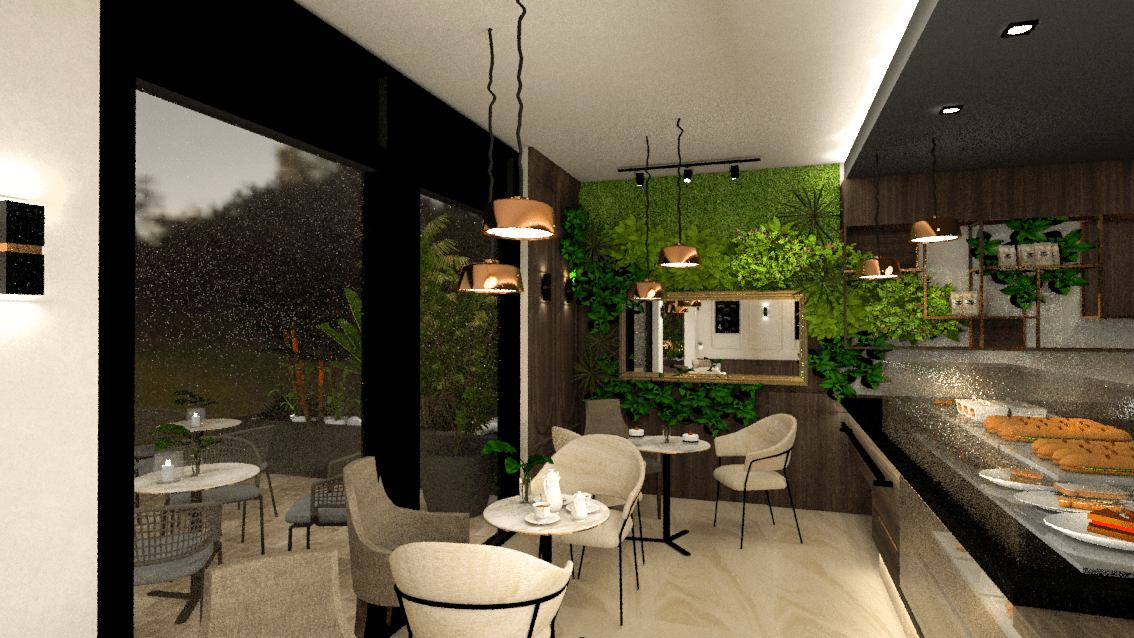 When it comes to the choice of materials, we opted for natural materials: wood, granite and marble, combined with metal and tinted, bronze mirror. A special corner in the interior is the wall enriched with greenery, which is, today very popular – 'Selfie corner'. Attractive visuals and beautifully designed retail space are a mirror of a company's professional mission. Clients demanded a complete redesign of the brand – visual, logo, packaging, and graphic designers together with our interior designers simultaneously collaborated on this project.
Find more at namjestaj.shop